According to Het Parool these are the best study places in Amsterdam!​
(downtown)
A few steps from the university library is the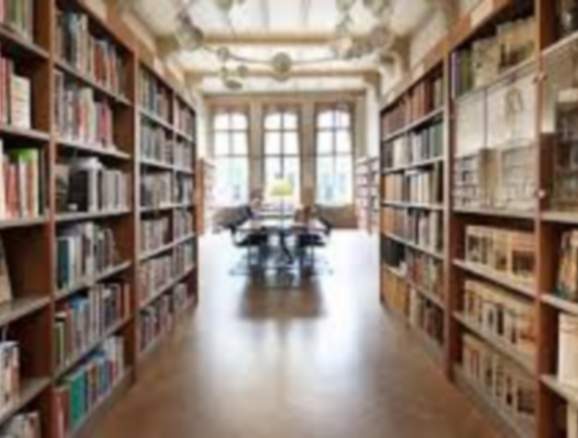 boekmanstichting, an independent knowledge center focused on art and culture. They have a fantastic study room in their library, with sixteen study places (and outlets).
As long as the room is not in use, you can study here in peace and quiet, surrounded by the classic paneling and the view of the Herengracht. Do first email before you come along.
Opening hours: Monday to Thursday, 10 am-5pm (by appointment)
Address: Herengracht 415, 1017 BP Amsterdam
(downtown)
Atria, a Knowledge Institute for Emancipation and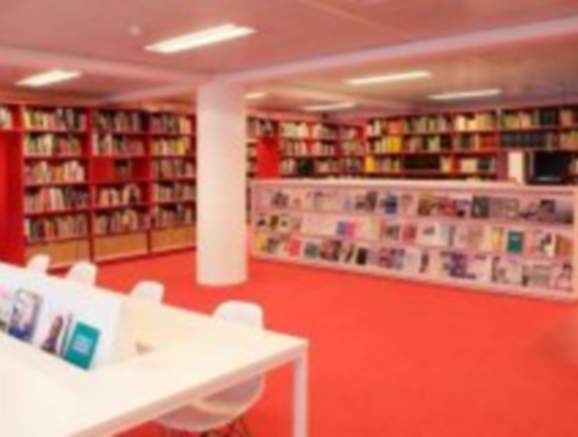 Women's Rights, has a public library in the center of Amsterdam. To study here you do not have to be a feminist, everyone is welcome.
There are about ten places and there is a quiet atmosphere. The wifi and the coffee machine are free to use and there is a wealth of knowledge about women's history.
Opening hours: Tuesday to Friday, 10 am-5pm
Address: Vijzelstraat 20, 1017 HK Amsterdam​
​ (east)
Close to Roeterseiland you will find the Volkshotel,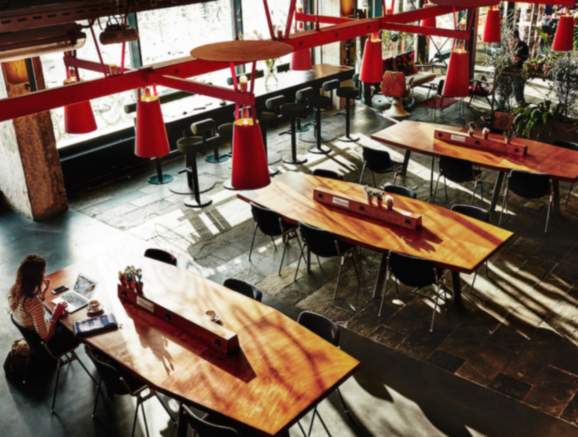 where you can not only eat and go out, but you can also study. They have a special section for people who want to work, study or read free of charge. Everyone is welcome to find a place.
If you want to study with a group or want to discuss something, you can rent your own 'cabin' for 35 euros per hour. On Friday afternoon there will be a DJ from 5 pm to celebrate the weekend.
Opening hours: Daily between 07.30 and 02.00
Address: Wibautstraat 150, 1091 GR Amsterdam
(downtown)
OBA Oosterdok is a mecca for anyone who wants to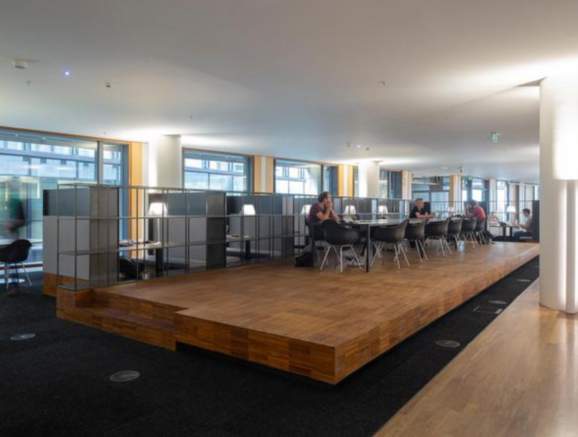 study or work. There are more than a thousand spots in the bicycle shed, there is free wifi for everyone (and faster wifi for members) and there are a thousand seats, of which 225 workstations with a PC. For those aged 19 to 25, an annual membership costs EUR 22.
This summer the new restaurant Babel opened on the seventh floor. There you can go for breakfast, lunch and dinner. For those who do not want to cycle to Oosterdok, the OBA has plenty of other locations.
Opening hours: Open daily from 8 am or 10 am to 10 pm
Address: Oosterdokskade 143, 1011 DL Amsterdam

You become hungry from all that studying. With Anne &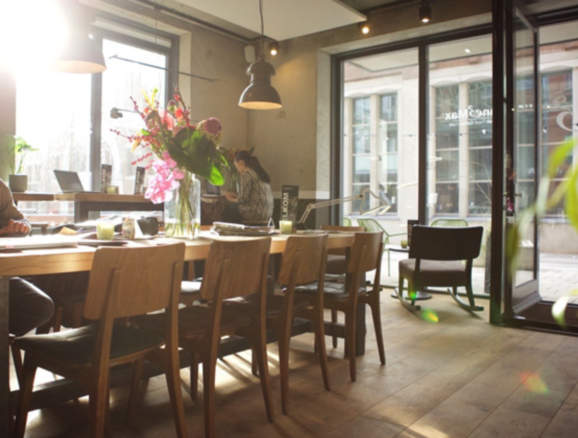 Max you can easily solve this. This lunchroom makes fresh juices, sandwiches and pastries, if possible from organic products.

They welcome every freelancer and student who wants to come and work, which is nice because they have three locations in Amsterdam. They call themselves 'Your living room in the city', so a few hours of studying must be successful.
Opening hours: Daily, opening times vary
Addresses: Tollensstraat 57 Y (west), Oostelijke Handelskade 1001 (east) and Amstelveenseweg 196 (south)
(south)
A place called the Stadskantine requires little explanation.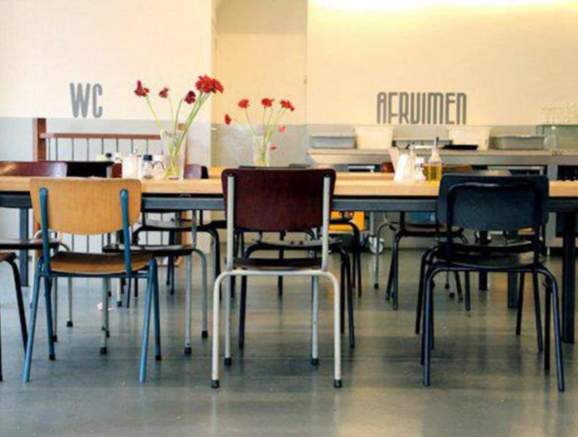 There is a relaxed atmosphere and students are more than welcome. The menu changes daily.

An evening meal costs less than a tenner, if you want to work late. The coffee and wine on the card are supplied by other items in the Van Woustraat.
Opening hours: Monday to Friday 8.30 am - 10 pm, Saturday and Sunday 9.30 am - 10 pm
Address: Van Woustraat 120, 1073 LT Amsterdam
(south)
With space for more than two hundred people, Coffee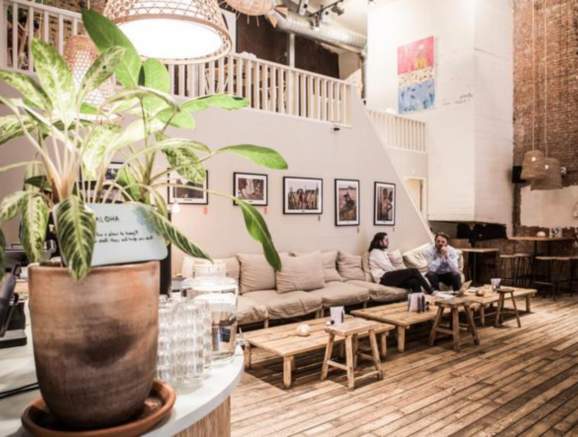 & Coconuts is ideal for the exam week. There are some laptop-free tables, but the vast majority are not. This restaurant has many outlets and a menu with excellent drinks to choose from during your study session.

A popular choice is the Golden Milk, or the Haldi Doodh: a spicy hot coconut milk with a herbal mixture of ginger and cinnamon.
Opening hours: Daily, 8-23 hours
Address: Ceintuurbaan 282-284, 1072 GK Amsterdam