Good "Neighbour" policy
Even when you live in De Key residences shortly, you form part of a building and neighbourhood community. You are one of the locals.
Like any other community it depends on each and every member playing a part in ensuring its safe and efficient running.
Your behaviour should be compatible not only with good order within the residences and show consideration for your fellow residents, but should not disturb, inconvenience or upset residents, neighbours and members of De Key staff. Here are some simple reminders of how being a 'good neighbour' can enhance your community.
Receiving guests?
Remember to tell your flat-mates and give them plenty of notice.
Ask your guests to leave quietely.
Give consideration to others and clear up any rubbish.
Keep the noise levels low and be responsive to requests for quiet.
Overnight guests?
You can have overnight guests for up to one week. You must register via the link below.
You will be responsible for your guests' actions, anti-social behaviour and for any damage they may cause. Please ask them to be considerate to your fellow flat-mates.
When returning home late
Remember to keep the noise levels down and be careful not to slam front/communal doors.
Be considerate - your neighbours and flat mates may be asleep or studying.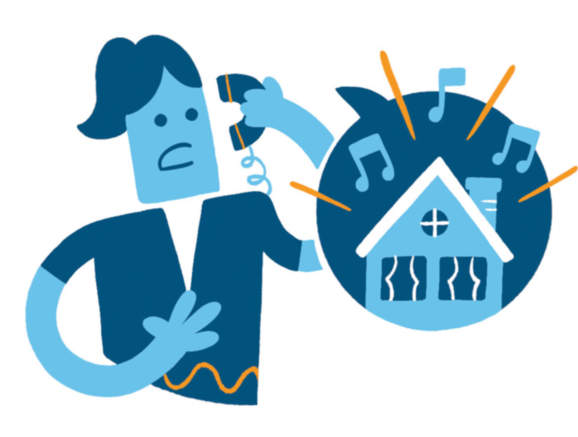 Avoid a complaint by a neighbour!
It can have serious consequences!
---
Inappropriate and/or anti-socail behaviour
You should be fully aware that threatening, intimidating, bullying or harassing behaviour as well as causing nuisance is not tolerated under any circumstances and that damage to, or misuse of, De Key property will not be tolerated and will be investigated.
Remember, disciplinary action will be taken and may prove very costly. De Key is entitled at all times, without any notice of termination being required, to terminate the tenancy agreement* with the contracting party and to deny the resident access to our accommodations if the resident or someone accompanying the resident violates the house rules or acts in such a way that the order, peace and quietness or normal operation of our housing could be jeopardised. The residents and anyone accompanying the resident must leave the room upon request. De Key is not obliged to provide reasons for this request. (* art. 4 Terms & Conditions De Key Short Stay)
---

Disputes between residents
Students are expected to attempt to resolve disputes amongst themselves.
When you are room of flatmates, please make arrangements together.
If the dispute becomes difficult to resolve or proves to be ongoing, Please consult your residence assistant (RA) or (student) caretaker for advice.