Pleasant living at De Key Student Housing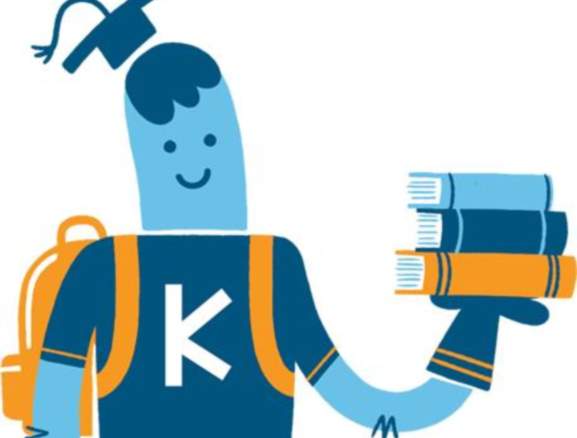 In order to be able to live pleasantly in our student buildings, agreements about hygiene, (fire) safety and quality of life are necessary. These agreements are described below as house rules. It is important that every resident follows these rules. Furthermore, De Key expects that every resident will use common sense about the use of the building, take responsibility and follow the instructions of De Key employees. The employees also include student caretakers and residence assistants. The rules are not optional: if a rule is violated, De Key may impose fines on residents. However, we assume that this will not be necessary.
Many aspects of these rules are further explained in our special apps De Key Short Stay Student and De Key Student.
1. Hygiene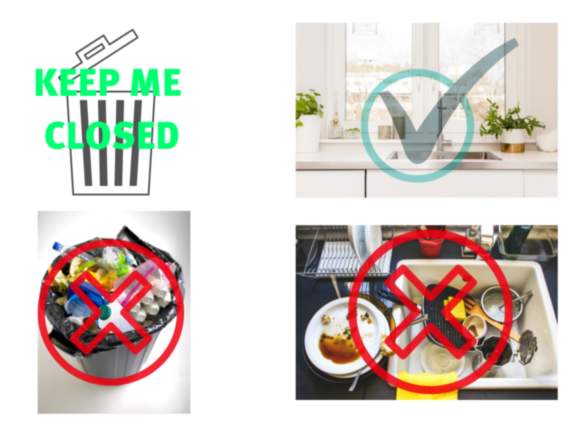 Every resident keeps (in addition to his own home) the collective areas, including the area outside, clean and make agreements about who has which cleaning task. Hang this schedule in the kitchen so that everyone knows what is expected of him or her.
Be a good neighbour when you use the shared kitchens. Tidy up your belongings immediately after using the kitchen. Wash used kitchen utensils, and clean the counter and the stove. Immediately throw litter in the bin or put it outside on the street at the right time.
If a shared kitchen is hygienically below standard, then De Key will ask all residents to clean the kitchen. If this request is not answered or is not answered satisfactorily, De Key will have the kitchen cleaned by a cleaning company. The costs of the cleaning will be shared between all tenants of the unit(s).
Do not throw (frying) fat, food scraps or candle wax in the sink, but in the garbage can. This way you prevent blockage.
The toilet is only for stool, urine and toilet paper. No wet toilet paper and no feminine hygiene products.
Every resident throws waste only in the designated containers or offers it at the designated location. Where possible, you separate and recycle waste.
2. (Fire) safety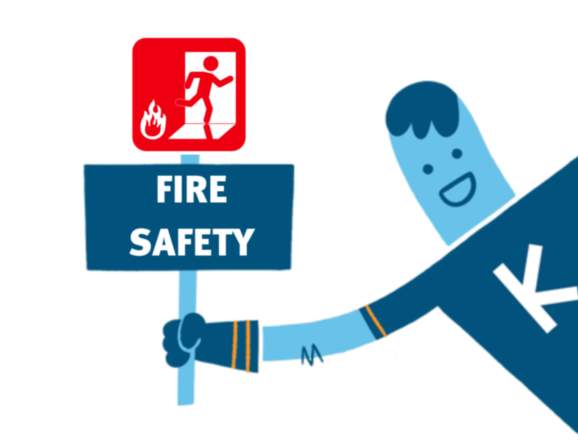 Take fire safety into account, for your own sake but also in the interest of your neighbours.
The fire alarm system can be silenced in the event of a false alarm via the key switch.
Do not touch or turn off the fire alarm installation. If the fire alarm system is triggered unnecessarily, the resident will receive a fine of € 450. If the fire alarm system is switched off, we report this to the police and the same fine applies.
Use fire extinguishers and fire alarms wisely. Keep them accessible and do not put any items next to or in front of them.
Check where the nearest emergency exit is in your building and how the alarm system works. Also check where the nearest fire extinguishers are.
Fire extinguishers must not be used unlawfully. If a fire extinguisher is used without reason, we will charge costs for the repair. A new extinguisher costs € 150 and having the fire hose reel sealed again costs € 75.
Never use the elevators during a fire.
The escape routes (corridors, emergency exits, stairs and (possibly) emergency stairwell) may not be used for storing purposes. Also, no items may be put down in this area (for example: no drying racks).
Fuse boxes are not meant for storage and must therefore always be empty.
If we nevertheless find things at the aforementioned locations (escape routes and fuse boxes) and if we believe that this is a dangerous situation, then we will immediately remove those things. In a less urgent situation, we will alert the residents once by e-mail. If the items remain in the aforementioned locations, we will remove them. The items are not stored by us. You are not entitled to reimbursement for items that we remove, store or throw away. Furthermore, do not use balconies and communal areas as storage spaces.
Costs for the removal of items are charged to the relevant resident. If it is unclear who the belongings belong to, the costs will be charged to the entire floor / department. So avoid a bill and always keep escape routes free.
The access doors and self-closing doors are part of the fire facilities. They must therefore always be closed or be able to close and must not be blocked. It is not permitted to disable door closers. If a door mechanism does not work properly, you must notify De Key immediately.
The external escape routes must be free of obstacles. The aforementioned removal rules also apply here.
It is strictly forbidden to deactivate a smoke detector. This disrupts fire safety and puts yourself and others at great risk.
If a smoke detector is deactivated, De Key will charge the repair costs and an additional fine. The minimum repair costs are € 100.00 and these can amount to more than € 300.00 per smoke detector. The fine is € 200.00.
De Key has a zero tolerance policy regarding fire safety. Fines are awarded immediately without prior warning. For questions about this you can contact the residence caretaker of De Key.
Do not let strangers enter the building. You are responsible for every visitor to your home and to the building, including third parties called in by you, such as installers, repairers or suppliers.
Smoking is prohibited in the entire complex, except in your own room. Unless you live in one of the smoke-free residential complexes or when you rent a shared room, then it is also not permitted to smoke in your own home. All non-smoking complexes are listed in the De Key Student app. An example of a smoke-free building is the Maassluisstraat 600 - 955. Any violation of the smoking policy will lead to a € 100.00 fine. In the event of a second violation, the lease agreement will be terminated unilaterally.
It is not allowed to barbecue on a balcony. In garden and on roof terraces it is only allowed when the barbeque can be placed at least 5 meters away from the wall or
Residents may not enter the roof and installation areas.
You may not throw things out of the window or (if present) balcony and / or roof terrace.
Every resident must be aware of the escape routes and emergency exits of the complex where he or she lives.
Be alert about who you provide access to your building. Do not let in strangers. Contact the police If you detect suspected or unwanted people in your building or building department.
Illegal substances, drugs & weapons.
Bringing illegal substances, drugs and weapons into the building is strictly forbidden and will lead to immediate dismissal and notification of the proper authorities.
3. Liability, safety and nuisance
Between 10 p.m. and 7 a.m. it is quiet in and around the building.
Party in a common area
Occasionally a house party should be possible. Follow the guidelines below so that safety is guaranteed. Make good agreements in advance and keep an eye on the course of the meeting. Make sure you have good agreements about checking at the door. And speak to your housemates or visitors if they cause nuisance.
Responsibilty
As an organizer you are responsible for the smooth running of the event and for all damages caused. You need to adhere to the guidelines provided here. An organizer can be an individual or a group (department or house) tenants. Any damage to the building and the facilities will be recovered from the perpetrator (s), if it is not clear who this concerns, the damage will be recovered from all tenants in the department, hallway or unit. Or, for example, from fraternity-sorority houses on all tenants in the house.
Keep your party private!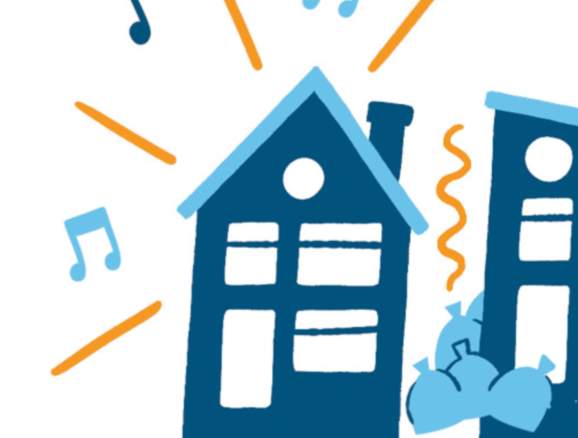 Make sure you know who's coming to the party. Do not use posters or internet promotion Otherwise people with less festive motives can come in very easily and make the most of it. Because that happens. Keep your party private and ask your guests for a small contribution. Then you know in advance who's coming. You can keep people who are after theft or indulge in extreme nuisance (throwing, shouting and vandalism) out.
Reporting obligation with more than 50 visitors!
It is mandatory in the Netherlands to report parties with more than 50 visitors. You can make this report online at www.omgevingloket.nl. Do this at least 6 weeks prior to the party or the meeting. Please note, this is not without obligation. If there is no report or insufficient fire safety provisions have been made, a party can be stopped and an official report is drawn up.
In addition, De Key will not hesitate to apply sanctions to the tenants involved, which can lead to the termination of the lease.
Inform the neighbours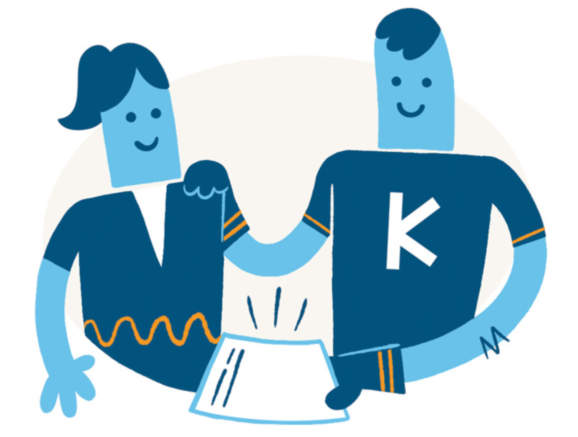 Take into account the neighbours and inform them in time. Informing does not mean that you can let everyone go their own way during the party. When local residents call the police and report (noise) nuisance, the police will check this and possibly act immediately. You thereby run the risk of seizing the sound equipment. The police will not stop breaking off a party if there is a reason to do so.
Nuisance. And then?

Suppose the situation gets out of hand. People throw things out of the window and cause nuisance. The party is no longer fun. End the party in consultation with a few housemates. If that does not work, call the police and explain the situation. If necessary, ask the police to end the party. If you do nothing about such a situation, we believe that you are responsible for the inconvenience.
Excesses happening?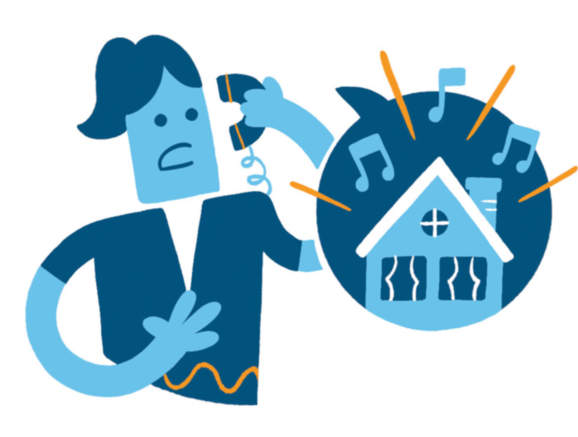 From a security perspective, De Key does not accept that objects are thrown down. If someone is hit, this can have serious consequences. If we can proof (by witness or police report) from which unit things have been thrown, our sanction is: dissolution of the lease for all the residents involved. We recover any damage and / or cleaning costs from the unit(s) involved. The police and the judiciary also take the throwing of objects very high. You can assume that the police will close the party immediately, together with an (assistant) public prosecutor. Other excesses will also have similar consequences. So make sure you always keep control of the situation.
Bicycles must be placed in the appropriate racks. If you have a bicycle wreck, throw it away in the bulky waste and do not leave it in the bicycle racks or bicycle shed for months. If a bicycle (wreck) has a De Key sticker, you must remove your bicycle within 14 working days. If you do not remove it, we will do so for you without the right to compensation / reimbursement. You can have your old bicycle collected for free by the municipality.
If you give a party you must not cause any inconvenience to the other residents. Please inform your student caretakers or RA's and your immediate neighbours in writing at least three working days before the party in your room. For example by a note on the door(s).
Residents must first discuss serious nuisance with the person that causes it. If the nuisance does not stop, we advise you to contact the police.
Pets are not allowed. Exception: 1 cat is allowed in departments of Weesperstraat and Bijltjespad / Kattenburgerstraat because the cat helps keep away the mice.
It is already mentioned in your contract, but we repeat it here: it is forbidden to sublet the rented property, in part or in full (including holiday rentals via, for example, Airbnb and couch surfing). In the event of a violation of this prohibition, the tenant will forfeit to the landlord an immediately due and payable fine of € 100 per day with a maximum of € 10,000, without prejudice to the landlord's right to full compensation.
De Key is not liable for theft of personal belongings (also not in the general areas or in the storage room).
De Key does not accept vandalism in its buildings. There is a fine of € 100 on this, labour costs and the costs for the item to be replaced will have to be paid on top of the fine.
Treat the other residents and employees of De Key with respect. We stand for a pleasant environment where everyone treats each other with respect. We use a "zero tolerance" approach to discrimination and intimidation.
4. Fine system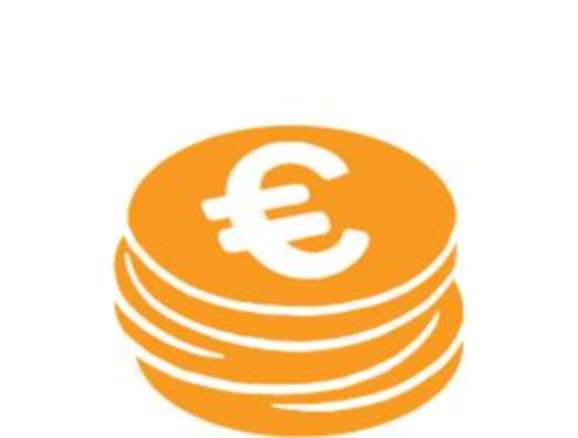 To be able to enforce compliance with the rules, the following penalty system applies: the (student) caretakers are authorized, whether or not after a warning, to impose a fine on a resident if a rule of law is broken in the area of hygiene, (fire) safety and / or viability. The fines are collected by direct debit. If fines are not paid, a reminder, another reminder and ultimately a collection process via the bailiff will follow. In the latter case, the lessor can charge administration costs. In addition to the fine, any additional costs will be charged (cleaning costs, removal costs, repair or restoration costs).
Standard fine € 25,00
Vandalism € 100.00
Obstruction of firesafety and/or spinkler installation € 200,00
5. Lost or damaged room key(s)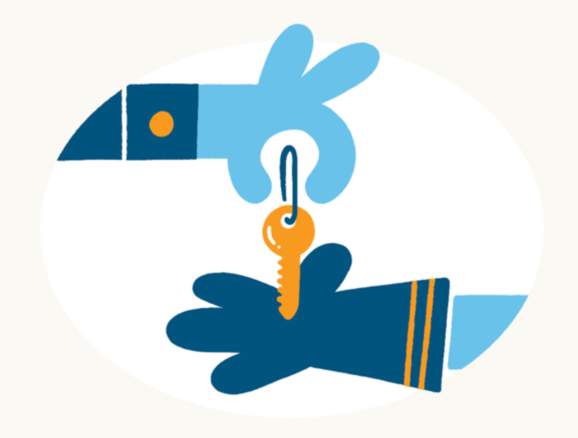 For international Short Stay tenants De Key offers a Lock Out Service at most locations, see the app De Key Short Stay Student for more information. Do not leave keys in hiding places or and do not record your address on your key ring.
6. Changes to room and room interior.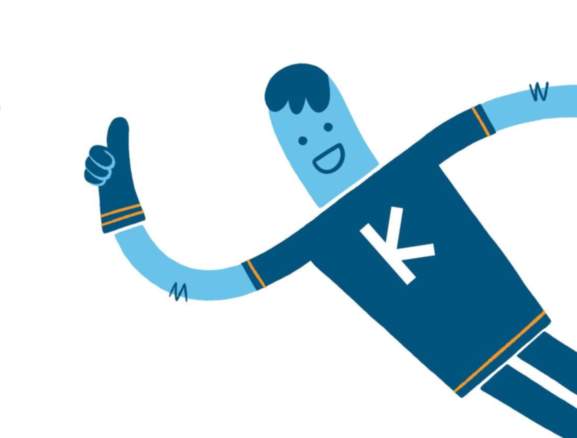 It is forbidden to apply nails, screws, etc. in walls, floors and ceilings.
It's also not allowed to move the fixed furniture in the room. Furniture may not be moved from one room to another. All fittings in the room and in other spaces are to remain in place.
Residents are not permitted to install additional furniture in rooms or communal areas within residences
Potential fire hazards, such as electrical appliances, are not allowed in your room. These also include ovens, refrigerators, rice cookers, electric radiators, etc. We do allow a radio or music player, TV, computer and shaver, providing the electric cords stay within the room.
7. Kitchens
Do not leave food unattended while cooking and make sure that the appliances are turned off again when you leave the kitchen.
Please keep the kitchen clean and hygienic. Food should be kept in sealed containers marked with your name. Respect other people's property and do not use someone else's food or kitchen utensils without their permission.
Please do not throw grease, oil or leftovers down the kitchen sink or toilet. This will obstruct the drainage. Any costs for unblocking the drains as a result of this will be at the resident's expense.
8. Upon arrival in your room: what to do?
8.1 Check your inventory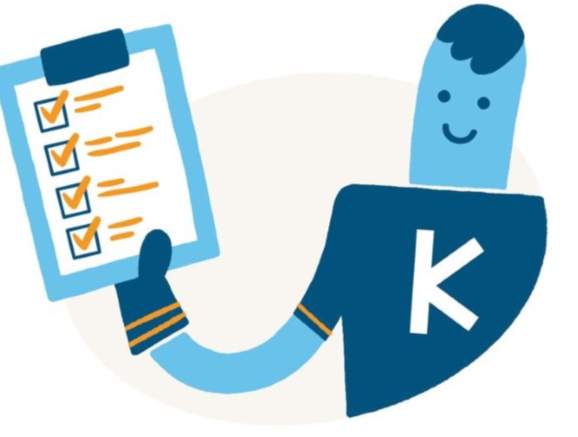 Please check the inventory in your room. The inventory list can be found in our App ('De Key Short Stay'). Make sure you inform the Caretaker of any missing or damaged items by filling out the form within two weeks after your arrival.
We strongly recommend you take an insurance for all your personal possessions. We also recommend to take home insurance that covers the cost of alternative housing in case of an emergency situation such as a fire. The furniture and standard room inventory provided by De Key are already insured through De Key.
8.2 City Hall registration.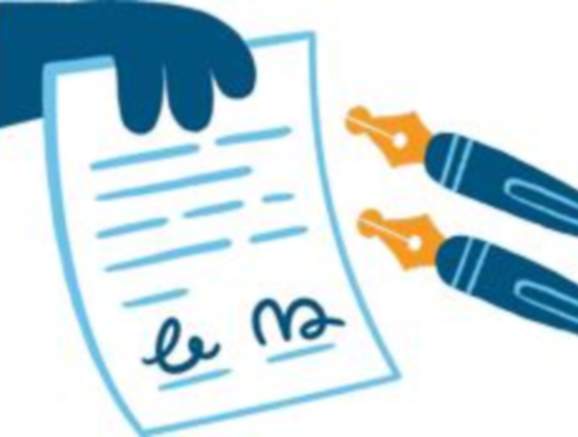 When you stay in Amsterdam or Diemen for longer than 4 months, you are obliged (by Dutch law) to register yourself at the City Hall. This needs to be done within 30 days after arrival. Please download our App ('De Key Short Stay') for more information.
9. Caretaker
The caretaker takes care of the building on behalf of De Key.
You can contact him or her for problems/questions concerning cleaning, repairs, disturbance and the checking out appointment. For contact information see our App.
10. Residence Assistants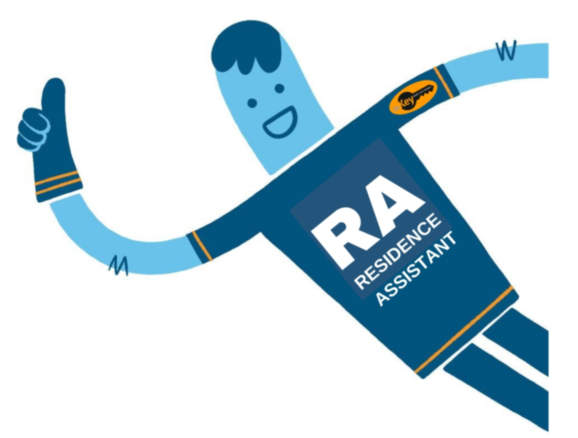 A Residence Assistant (RA) is a Dutch student living amongst Short Stay residents. An RA will help you to make you feel at home. The RA can assist you if you have technical or social problems. You may find RA's at these short stay student locations: Plantage Muidergracht 20/125, Prins Hendrikkade, Prinsengracht, Grote Bickersstraat/Bickerswerf, Sarphatistraat, Funenpark, Maassluisstraat, Vlaardingenlaan and Fraijlemaborg.
11. Student caretakers
A student caretaker is a resident who lives in the building. The SC looks after safety, hygiene and the general well being of the building and the environment of the building(s). You can contact them via the app. Student caretakers at these locations: Bijltjespad, Rode Kruislaan, H. Cleyndertweg, Meer en Vaart en Von Zesenstraat.
12. Rooms/apartments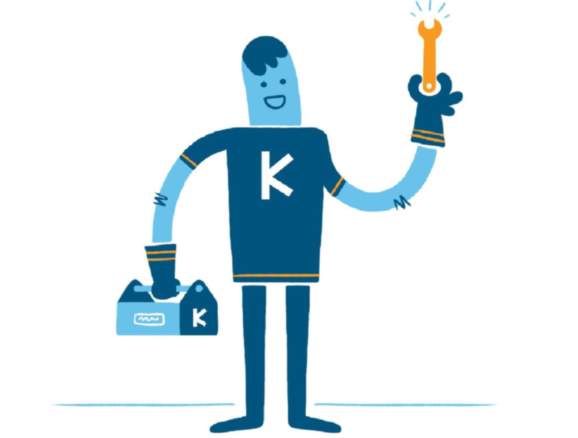 If you find it necessary during the year to have repairs made to your room or common areas, please download our App and go to the Repairs and maintenance section.
For safety and hygianically reasons the (student) caretaker and the residence assistant reserves the right to inspect your room at any time during your stay.
Although we want you to feel at home in your room, no painting or decorating of a permanent nature is permitted in the rooms. It is not allowed to use tape or other adhesives that leave permanent marks on painted walls. Residents will be held liable and fined for all damage done to rooms or furniture and for all other acts that damage or deface the premises. See article 7 Terms & Conditions.
The tenant may not trade or practice a business in the rented accommodation or use the rented accommodation as a workshop. The tenant is not allowed to use the hallway, garden, the balcony, the terrace or any other part of the shared facilities for storage of items of any kind. The tenant is also not permitted to use the rented property, the garden, the balcony or the terrace for the repair of (motor) vehicles.
13. Visitors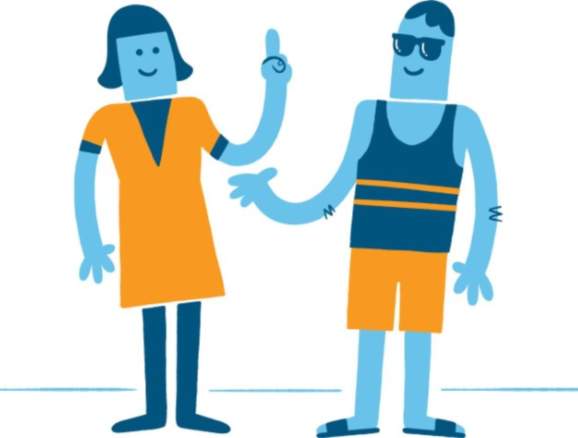 Semester students: Visitors are allowed to stay with you for up to one week, as long as you inform De Key in advance about the expected arrival and departure dates and the number of guests (max 2). If you share a room, you must provide us with written permission from your roommate.
Repetitive stays by the same person are not allowed.
Visitors must sleep in your own room, it is not allowed to sleep any of in the common areas.
You will have to provide your own mattress for a visitor.
Summerschool students: visitors are not allowed to stay in the room or apartment.
Children (< 18 years) and babies are not allowed in any of our facilities.
14. Renting a shared room (room with a roommate in the same room)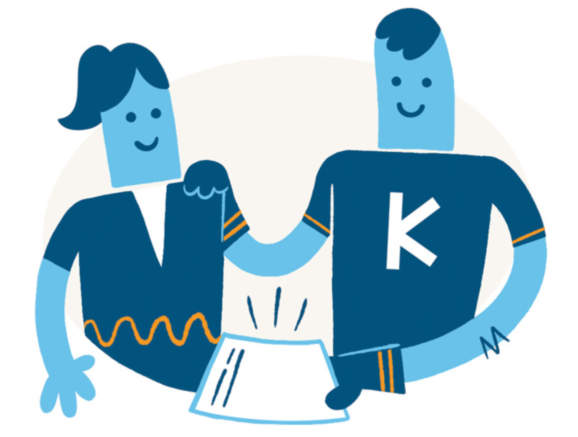 Please bear in mind that you might not have the same habits as your roommate. If you respect each other you will find that having a roommate can be really fun. All our shared rooms are non smoking rooms.
Directly after you both arrived make good agreements about how you will live together and write them down!
Make agreements about these topics:
- Rest and study hours
- Music
- Telephoning (incl. video calls like Facetime)
- Visitors, esspecially boyfriend / girlfriend who come to stay!
15. Stolen property & personal insurance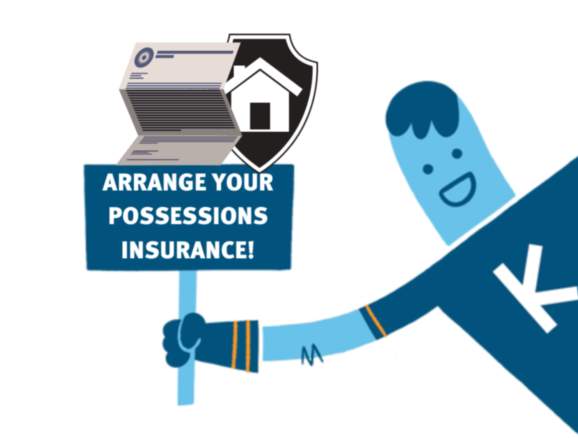 In the event of theft inform the police about your s
tolen property. Also inform your RA and Caretaker immediately. De Key is not responsible for lost, stolen or damaged property, therefore we urge you to arrange personal insurance.
We also recommend to follow normal safety standards and keep your doors and windows locked at all times.
16. Safety in around your room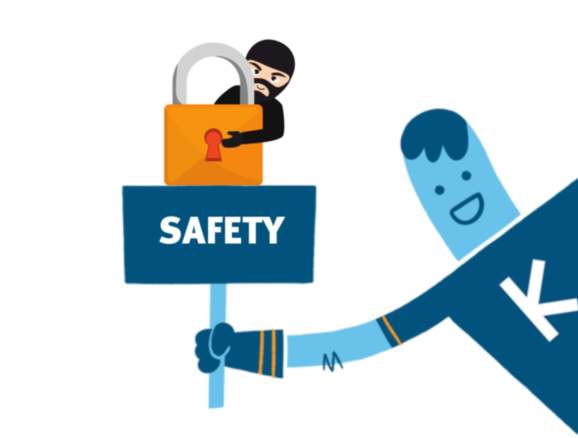 For your own safety, keep all windows doors need to be closed at all times. Especially when you live on the ground floor!
Never allow somebody you don't know to enter the building or your own room.
Double lock your room door at all times.
17 Garbage
Garbage is to be deposited in the containers or outside on the pavement on the allocated days. Our app provides this information per building. Please visit this City of Amsterdam website to find out all about garbage pick up and garbage recycling.
18. Cleaning
All our rooms have been cleaned before check in. When you book a shared room the cleanliness of your room could vary due to the roommate.
When you are not satisfied with the cleaning upon check in go to the app Your room upon arrival section and file a report, we will contact you within a matter of hours and fix the issue.
Residents are responsible for the cleaning of their room during their stay and upon departure. For more information regarding cleaning see our App.
Residents are jointly responsible for cleaning the communal kitchens, rooms, showers and toilets. Failureto do so will result in De Key hiring a professional cleaning company and recovering the costs from all the residents in the unit.
The furniture in the common areas is to remain there and personal belongings should be removed when you leave a common area.
19. Responsibility
De Key is not responsible for damage to or theft of personal property. This includes any property in the Kitchens, stored luggage and delivered packages
De Key does not accept any form of vandalism in our property. Anybody found to vandalize the property of De Key will be charged an initial fine of €100 + labour and replacement costs.
Depending on the severity of the vandalism, it may be left to the discretion of the caretaker or RA on how to proceed.
Any accidental damage caused could be handled without any charge if residents are upfront and honest about what happened.
De Key is also not responsible for any damages to electronic equipment caused by voltages spikes or any other cause. We urge you to use a surge protector for all electronic equipment.
20. Internet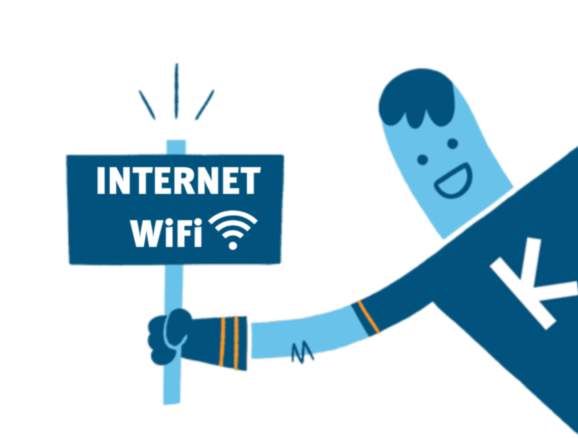 Most of our rooms have a wired internet connection. At certain locations we offer a supportive WiFi connection, see our for more information.
The internet connection will be disconnected immediately if we suspect illegal activities, a virus or misuse.
Setting up your laptop, PC, router or modem to function as a server is strictly forbidden. This will cause other users to connect to your server instead of ours. Any disruptions or costs as a result of this will be at your expense and you will be fined a sum of €250.
21. Post - Mail
Please check your mailbox regularly. Any post addressed to previous tenants can be returned to the sender by writing 'retour afzender' on the envelope and depositing it in a post-box on the street.
If a package is too large for your mailbox and you are not at home, the postman will leave a note for you to pick it up at the post office or at a neighbour.
De Key is not responsible for lost packages.
22. Children and babies are not allowed in any of our facilities.
23. Departure / Check out
At the end of your stay you need to follow the check out guidelines and instructions correctly. When doing so, we will refund the deposit within 90 days after the ending date of your tenancy agreement.
Thank you for your cooperation!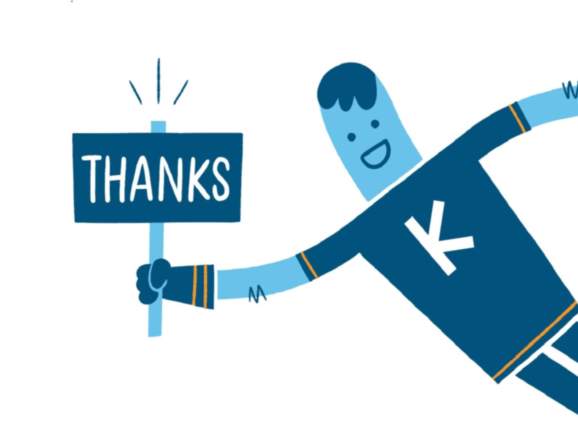 De Key Short Stay Student