Welcome! We, at the Housing Foundation Lieven De Key, pledged to provide you with a wonderful room. It is our pleasure to introduce ourselves to you.
Housing Foundation Lieven De Key is a non-profit organization founded in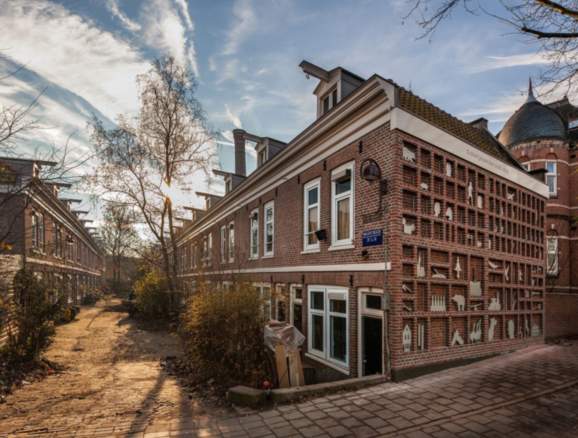 1868. We started with a few dimes and built our first houses (see photo).
More than 150 years later, we still offer affordable accommodation to domestic and international students in Amsterdam and Diemen.
Our Short Stay Student rooms (you live with us for one or two semesters) are furnished and are ready for you to move in with nothing but your luggage.
Contrary to what it may be perceived as, Lieven De Key is not a hotel. Our accommodation is characterized by a high degree of self-reliance.
What we provide you with are working supplies and facilities, clean common areas such as hallways and kitchens, and a safe, comfortable and most of all homely atmosphere. This can only be achieved in synergy with the tenants fulfilling their own responsibilities and duties. You will be asked to organize repairs concerning your personal housing situation and arrange yourself with your neighboring students. You are responsible for your own hygiene, comfort and safety, but also for you fellow tenants.
This app will help you in getting many if not all kinds of information necessary to make your stay with Lieven De Key a pleasant one.
We hope you will find the room you are looking for and we look forward to welcoming you as our tenant!
Housing Foundation Lieven De Key